Over 70 years of promoting Health & Safety in Suffolk and North Essex!!
The SNEOSG Committee is made up of professionals from a range of local organisations, with a variety of expertise and knowledge within the Safety, Health, Wellbeing and Environment arena.
We maintain links with enforcement agencies and professional bodies to ensure we can provide current information and legislation up-dates for our members.
The group provides monthly meetings which are based around a different theme each month.  As well as offering valuable learning and development opportunities, which can be recorded in your CPD, these workshops provide you with networking, support and information sharing with peers.  The content of these meetings is determined by our membership and the focus of National Safety Groups UK who are affiliated to ROSPA.  We also arrange "site visits" to local businesses to help our members see how others manage risks.  One such vist was to SUEZ Recycling and Recovery Site at Great Blakenham. The visit was very well received by members and we would like to thank SUEZ for hosting us.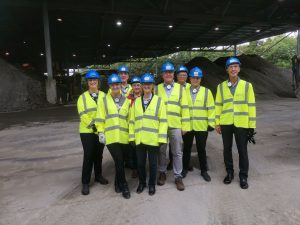 The group's Annual Members survey is used to finalise the programme for the year ahead in order to meet the needs of members, and shape the next years plans.
Our Members are a very friendly, knowledgeable group of people, and the networking opportunity is also valuable and worthwhile.
If you would like to join us as our guest for one meeting to see the Group in action for yourself, you would be very welcome, just contact the SNEOSG Administrator or one of our Committee Members; details are on the Contacts page. 
Registered Charity No. 104460